2020 Tattoo Trends & Beyond
Choosing your next tattoo can feel like an existential journey because art is subjective. Right? Here are the latest 2020 tattoo trends to help inspire your next tattoo.
Tattoo Trends to Try in 2020
We've entered a new decade and many are commemorating the previous ten years with new tattoos. These tattoos range from supersaturated (super colorful) tattoos to minimalist tattoos and more.
Sadly, watercolor tattoos are a fading tattoo trend so expect to see less of that around.
Trudy Lines, a celebrity-favorite at Bang Bang Tattoo in New York City said:
"Watercolor tattoos are slowly disappearing, as well as the hype of the stick-and-poke tattoos, but minimalistic tattoos will continue in 2020. The illustrative black line-work style will stay."
Lines further went on to say that the "design process and the pre-tattoo phase will become more important as opposed to just getting a bunch of smaller tattoos to start with."
Check out these 2020 tattoo trends below.
Our first of 2020 tattoo trends is hypercolor realism.
2019 saw a spike in micro tattoos but only in black and gray. 2020 is seeing a trend of hypercolor realism using single needles.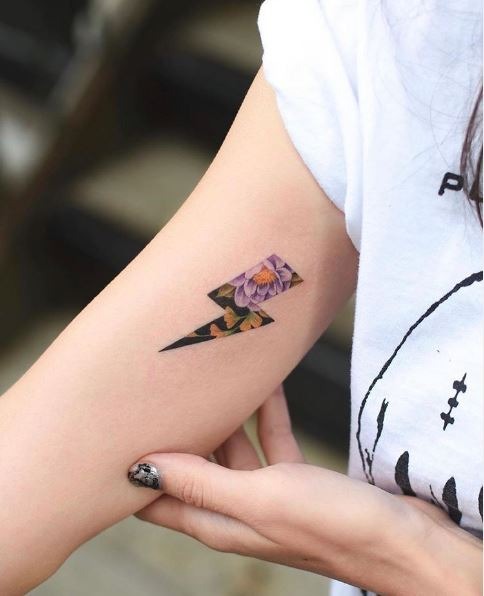 Modern objects are getting their own tattoo versions in 2020. These modern objects are done more like traditional flash tattoos. Some examples include coffee mugs, a planted pot, cookware, everyday household items, etc.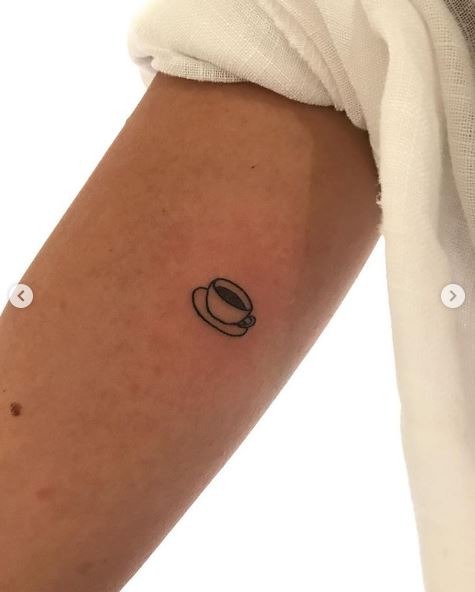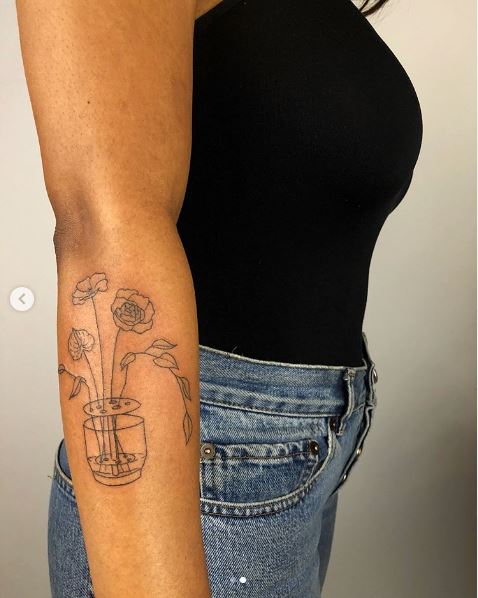 Peekaboo designs are meant to be delicate and simple tattoos that are both visible and in unique areas of the body. Examples of these peekaboo designs include "a flying bird, placed off-centered on the back of the hand as opposed to placing it on a more discreet body area. – Trudy Lines"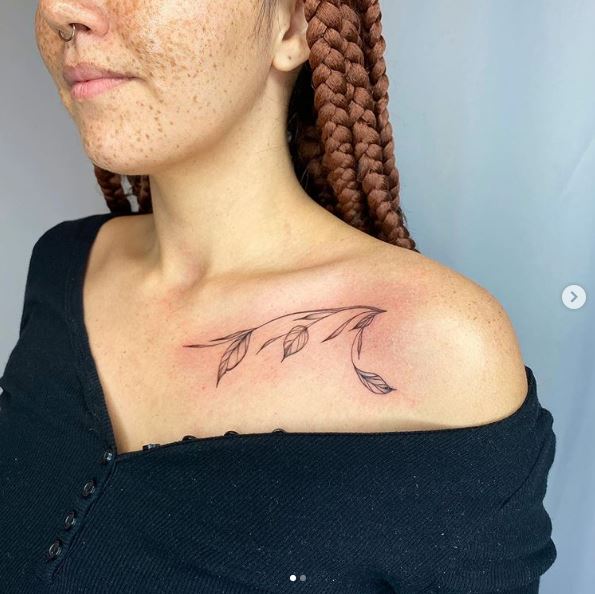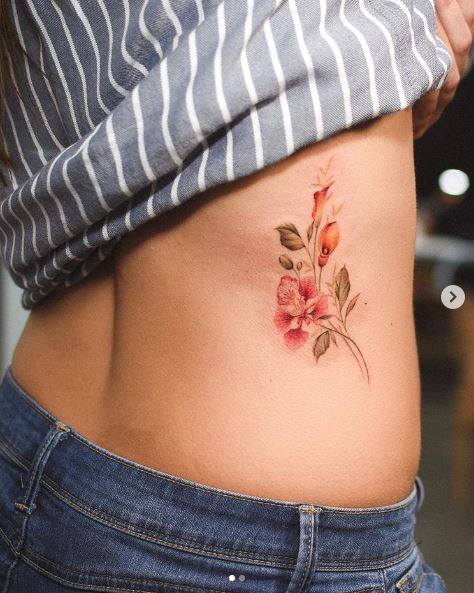 Ignorant Style Resurgence
This trend is an odd one but deserves a spot on our 2020 tattoo trends list. The "ignorant style" trend gained momentum towards late 2019 but we predict it will be big in 2020. Ignorant style is a minimalist linework style defined by rough drawings often including some kind of humor or irony.
Scarlett Johansson is one celebrity well known for this particular style.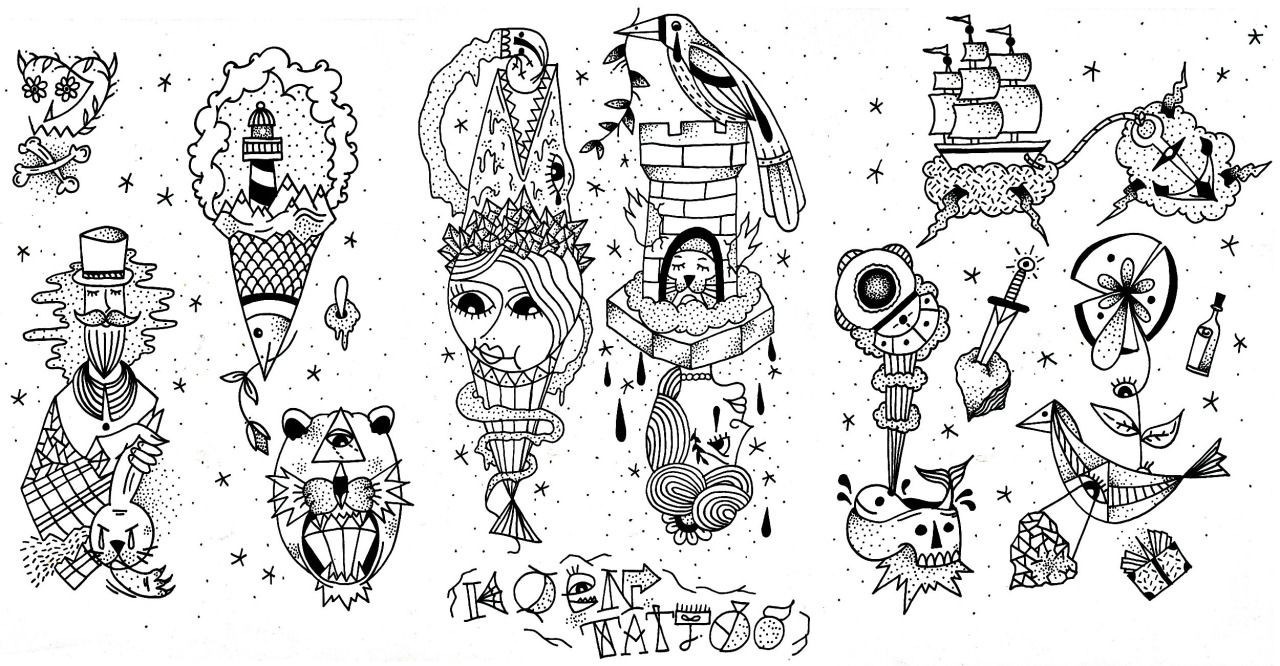 Embroidery tattoos combines all of your favorite tattoo ideas into a single style and elevates it to a fresh, modern look. Let's explore what makes an embroidery tattoo so unique and whether or not this cool tattoo idea is right for you!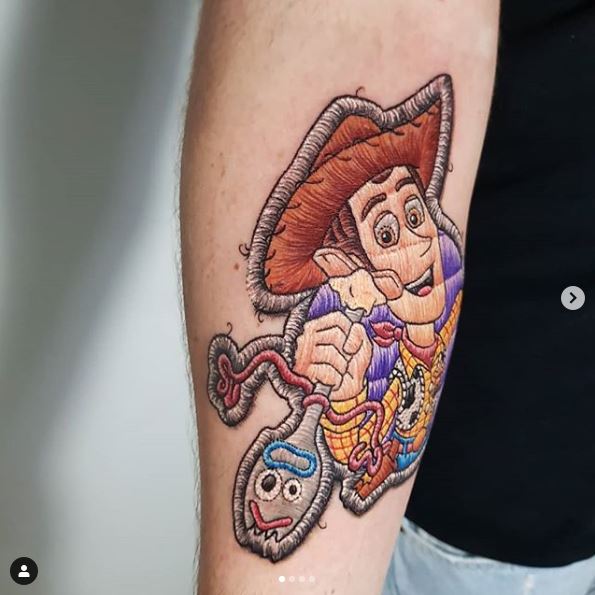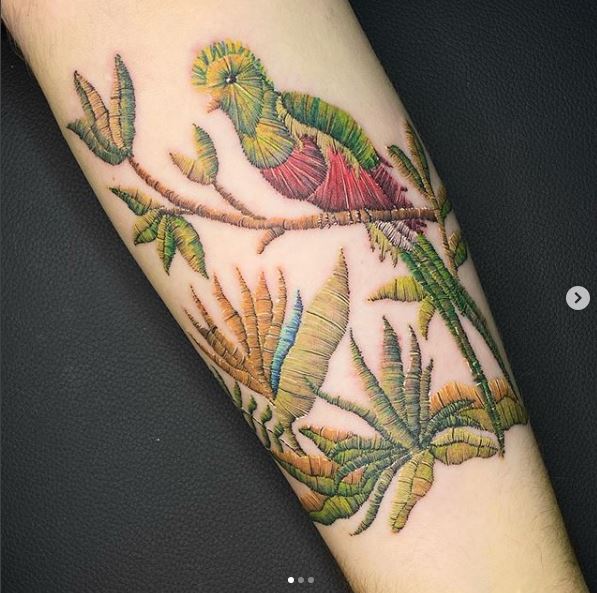 Greater LGBTQ+ Representation
Over the last several years, many tattoo shops have taken important steps in becoming safe spaces for LGBT+ folks. Despite these positive steps, there is still a lot of work to be done, especially when it comes to creating a more inclusive community.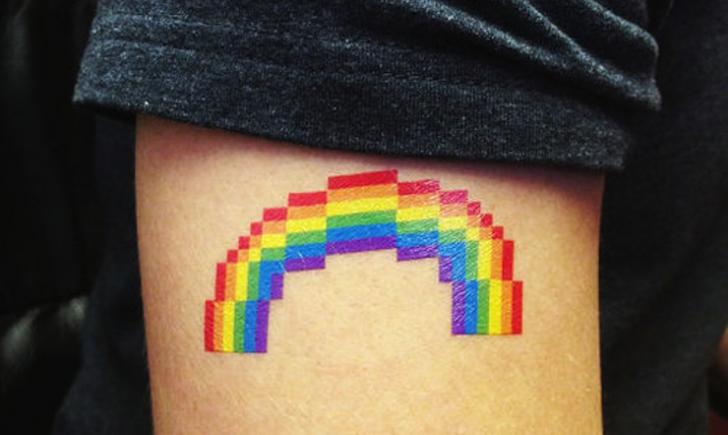 What 2020 Tattoo Trends Do You See?
These 2020 tattoo trends are just a short list of the upcoming styles we're seeing. What are some of your favorite tattoo trends?
Are you ready to get your next tattoo or are looking for some ideas from a local tattoo artist?
Fill out the form to set up an appointment with one of our high-quality tattoo artists or stop by the shop!